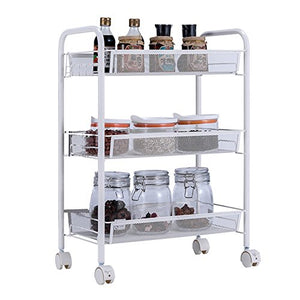 Zhihui Bathroom Shelves ZZHF yushizhiwujia Kitchen Rack Floor Multi-Layer Movable carts Vegetable Belt Wheel Storage Rack Multi-Function
Regular price
Sale price
$105.53
---
Uses: Ideal for dryers, washing machines, refrigerators, etc. Suitable for washing machines, refrigerators, dryers, wine coolers, cabinets, tools or other large machines. Non-slip mats, quiet, moisture-proof, rust-proof, non-slip, shockproof, give you a safe, quiet environment, easy to move and clean.
Packing number:*1
Heavy-duty adjustable square electric drum base, high quality adjustable square home appliance drum base, heavy and fully adjustable, suitable for any household appliances.
No need to install or adjust tools. Built-in foot brake system for easy use
About logistics and quality: We strictly check the quality of our products before shipping, guarantee the quality of the goods, and the approximate delivery time is 15-20 days. If you have any questions, we will answer for you and know that you are satisfied and you can guarantee. Will give you a full refund
Material - strong, environmentally friendly, renewable, non-toxic and durable.
Bathroom shelf features - Wall-mounted shelf can be used as a storage shelf for storing toiletries, towels, facial cleanser and so on. The most convenient is that the middle layer can be adjusted up or down according to your needs.
Product Name: Shelf
Product Type: Pulley storage rack
Product material: carbon steel
Use the venue: living room / kitchen
Color: ivory white
Size: 62*44*26CM
Tips:
1.-Because of the manual measurement of dimensions, errors will inevitably occur. Please refer to the actual product, please understand.
2. Due to light, display color difference, etc., the color of the product is subject to the real thing, thank you for your understanding.
Assembly steps:
1. Load the two wheels into the bottom of the two brackets.
2. Install the first screening network.
3. Follow the second step to install other baskets.
4. Install the six hooks and the main assembly is completed.
Multi-functional - The shelf is not only a bathroom shelf, but also can be used as a kitchen shelf, indoor shelf, bookshelf and so on. In addition, the edges of the shelf are well polished and polished without fear of injury.
Easy to assemble - With detailed instructions, shelves are easy to assemble. In addition, small parts such as screws are classified as tagged bags
Zhihui Bathroom Shelves Amazon ASIN B07KT22QCY Home & Kitchen Storage & Organization , Laundry Storage & Organization , Drying Racks