There is a saying that if you want to see the tidiness of a person, observes the tidiness of his bathroom. A bathroom is an important place for a house. It is not only a cleaning room but also a room for relaxation and refreshment.
So, try to dcor your bathroom beautifully and smartly. Here comes the concern of cost. There so many attractive and branded products for bathroom decoration that you will like so much. But, they are costly and if your budget is not high enough you cannot afford these branded and aristocratic bathroom decorating items.
It is really sorrowful that only because of the shortage of budget you cannot enjoy the comfort and beauty of a well-decorated bathroom. So, we have brought some alternative cheap bathroom decoration ideas that will give a smart and outstanding look to your bathroom as well as a high level of comfort.
12 Bathroom Decorating Hacks for Low Budget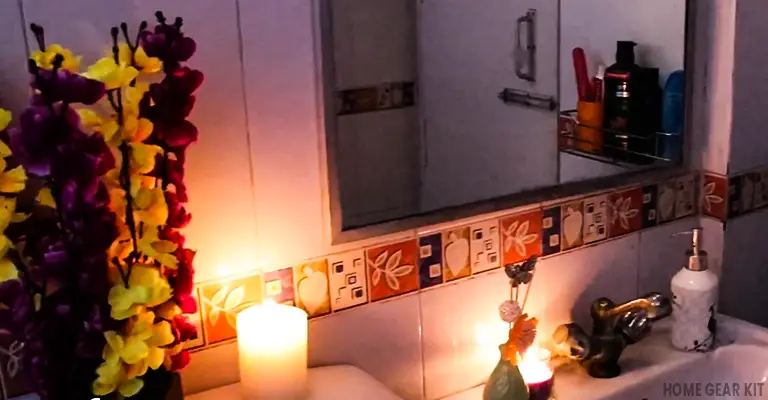 1. DIY Your Shower Curtain
To make your bathroom elegant and smart within a short budget you have to be a little bit tricky. The curtain is an important bathroom accessory either it is thermal or DIY which is available at various prices. For a short budget choose a cheap one.
DIY the shower curtain with stencils and paint and make it a unique shower curtain that none of your neighbors and friends have. It is like killing two birds with one stone because on one side it will look like an expensive product and on the other side, it is unique.
You can get readymade design stencils or letter stencils at a nearby craft shop or you also can make your own stencils. You also need scissors, iron, yardstick, straight pin, freezer paper, paintbrush and a paper for this project.
You can hang lightweight shower accessories on the curtain rod that are frequently needed during showering. You can save space by applying this decoration hack.
You may also like to read the best shower curtain rod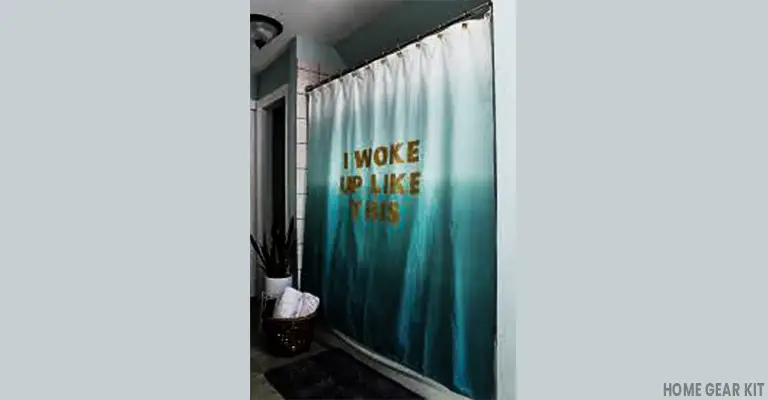 2. DIY Cheap but Unique Light Fixture for Your Bathroom
Light cover has an effect on the light of your bathroom. If you use blue light cover, it will add a blue tint in the environment of your bathroom, if you use red light cover it will add red tint in the environment of your bathroom.
But changing the light cover frequently is a wastage of money. So, why not are you using the unused mason jars as light covers? Mason jars are cheap and easily customizable.
All you need for this project is mason jars, paint such as oil rubbed bronze spray paint, sharpie, builder grade light fixture, hammer, and nail. If you want you can also use fresh and clean mason jars as light cover without painting.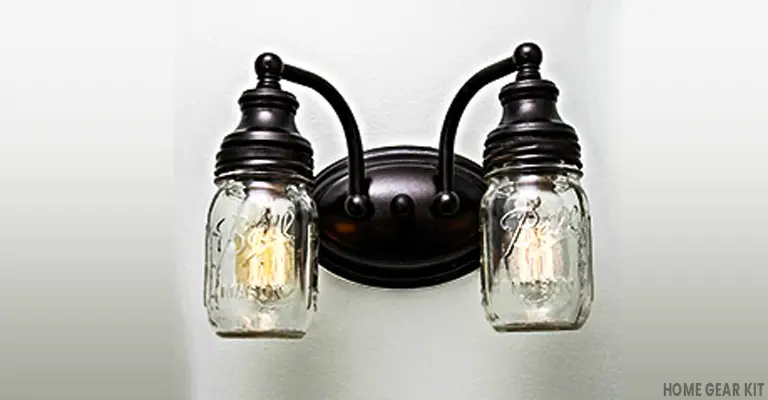 3. Use Mason Jars as Bathroom Accessories Holder
I personally love mason jars because you can hardly find such cheap products that you can use for multiple purposes. To keep the toothbrush, toothpaste, cotton bud, fresh flowers or aromatic candle and many more things you can use mason jars with or without lids.
You can paint them, keep them clear or whitewash them. Even if they get rusted they add a look othe f ancient and historical place in your bathroom.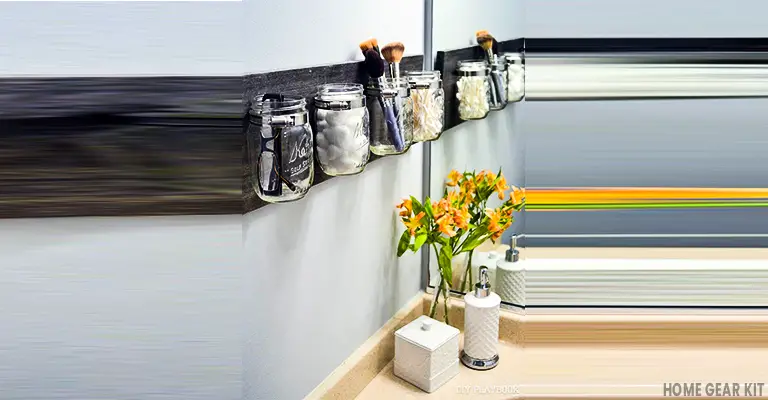 4. Decorate Your Bathroom with Plants and Flowers
To give your bathroom a natural and fresh look decorating the bathroom with natural plants like cactus orchid is the best idea.
If you do not want to spend much on buying a plant holder you can use mason jars for this purpose. Filling the Mason jar with water you can keep fresh flowers there. Moreover, to keep synthetic flower you can use decorated mason jars.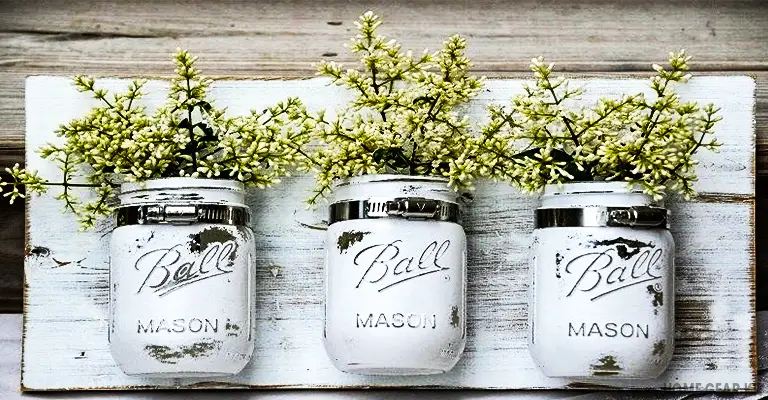 5. Redecorate the Existing Bathroom Wall
If the existed bathroom wall is not up to the mark you can customize it spending a little. The first idea is to hang water-resistant treated canvas on the wall of your bathroom. These are a cheaper canvas that will make your bathroom colorful and will give a new look.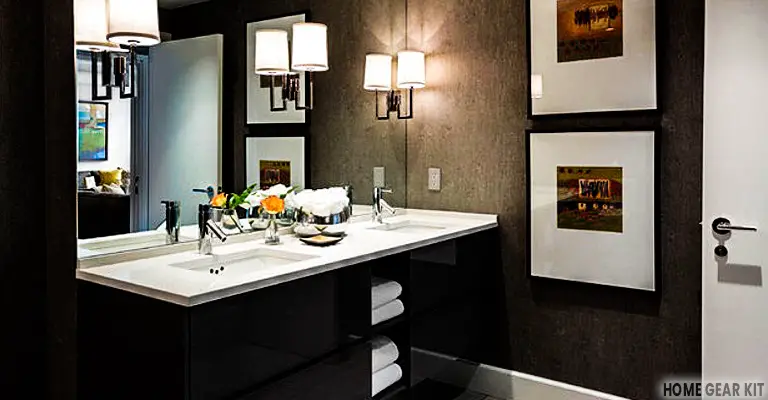 You can also redecorate the wall of your bathroom by using removable adhesive tiles. They are cheap, easy to install, do not damage the surface behind and so they are safe.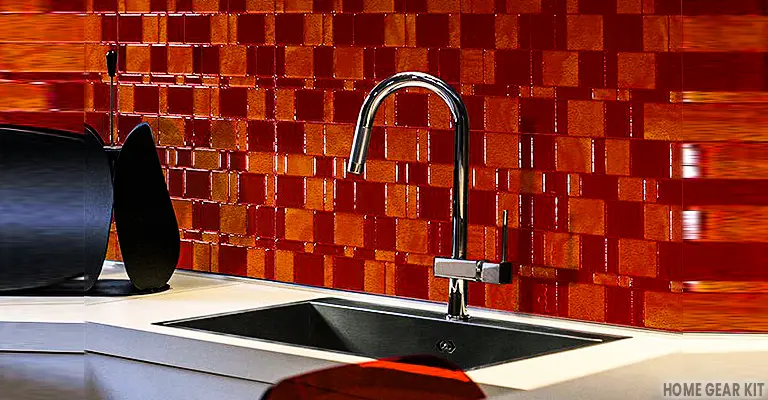 6. DIY Wicker Basket
The lightweight wicker baskets save the floor space of your bathroom. They are cheaper than installing the cabinet and give a rustic look to your bathroom.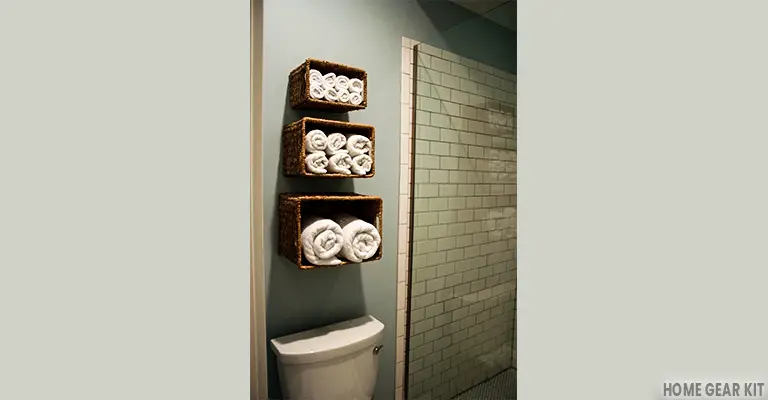 7. DIY Tiled Wall Mirror
The mirror is an important part of the bathroom. Instead of spending a large amount of money for a decorative mirror create a wooden frame for the mirror and decorate this using tile and grout. Find the best bathroom mirror for your bathroom.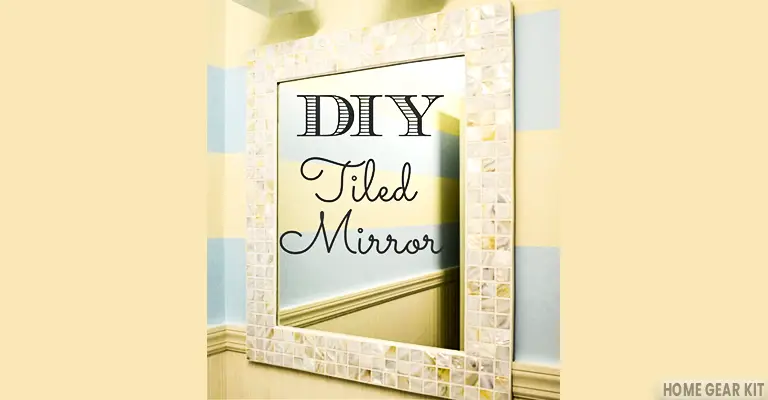 8. Make Your Bathroom Toddler-Friendly
If you have toddler he/she may face problems using the toilet or accessories that are made for adults.
You can keep a step tool so that your toddler can easily reach the sink, add a faucet extender for easy hand washing, stick a bath mat on the bathtub so that your toddler does not get hurt by slipping down, and also keep some toys for playing during bathing.
Do not forget to add a soft toilet seat for toddlers with a ladder having non-slip steps so that your toddler can use the toilet easily by him/herself.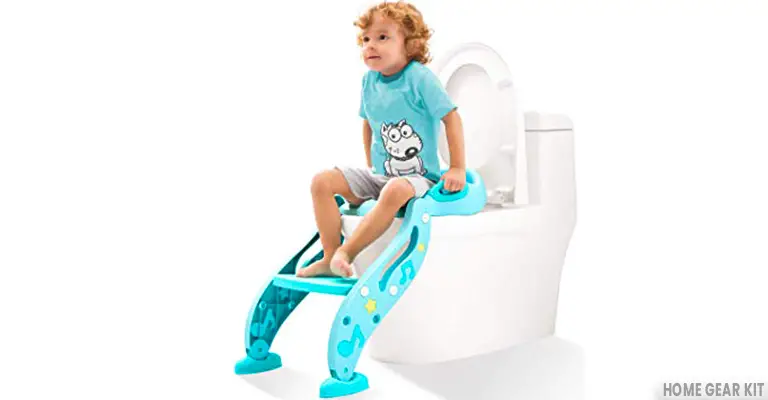 9. Maximize the Space of Your Bathroom
If your bathroom is not spacious you can make it look spacious by smart decoration. If you install a corner toilet or a wall hung toilet in your bathroom it saves floor space and makes the best usage of the valuable space of your bathroom.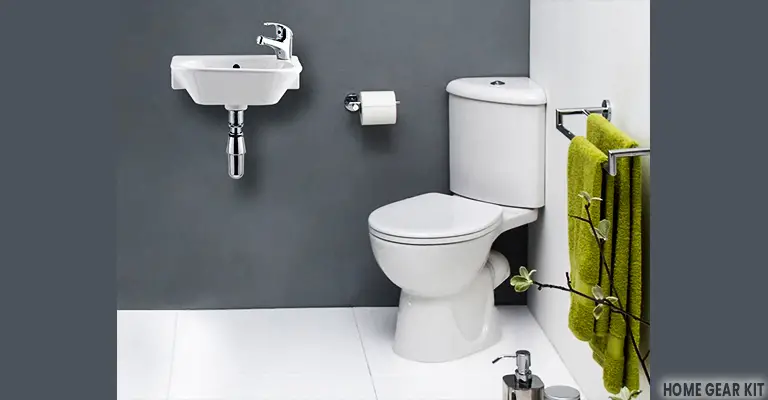 Instead of choosing a traditional toilet if you choose a toilet for obese it will give you better service even if there is no obese member in your family. Maybe you are confused that even if there is no obese member in your family why do you need a toilet for obese?
Well, maybe there is no obese member in your family but you may have obese friends and relatives. If they visit your home and use your toilet there is no possibility of damaging the toilet and they will also feel comfortable to use it. A corner toilet also could help you to maximize your space.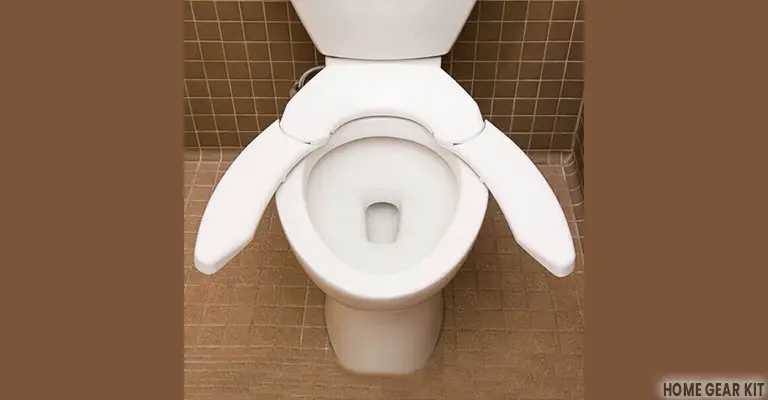 Decorating a bathroom with cheap products does not always mean saving costs. You should also focus on choosing long-lasting bathroom accessories that will not make you spend money very often.
10. DIY Mat for Your Bathroom
Using an outdoor rubber mat (with holes for drainage), some waterproof sealer, and smooth stones you can DIY pebble bathmat in your bathroom. It is a great idea to get spa-like experience at home.
Learn Best bathtub mat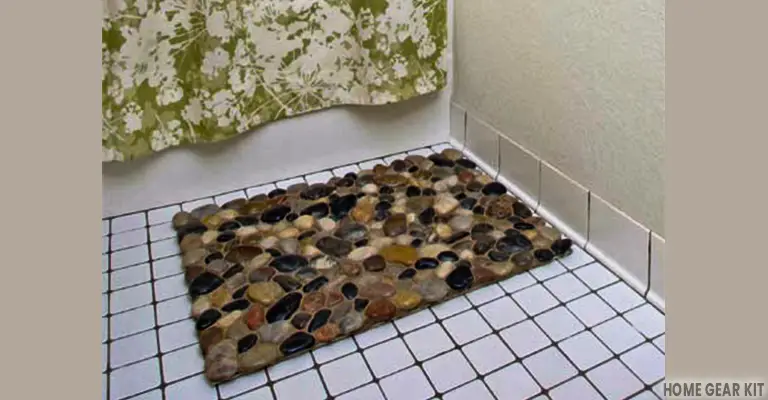 You can also make a cozier pompom rug and keep it on the floor of your bathroom. Making a pompom rug is very easy and all you need are yarn, non-stick mat and little bit time.
To make the rug colorful you can choose yarn of different colors. You can also choose shade of the color of the yarn matching with the color of your bathroom.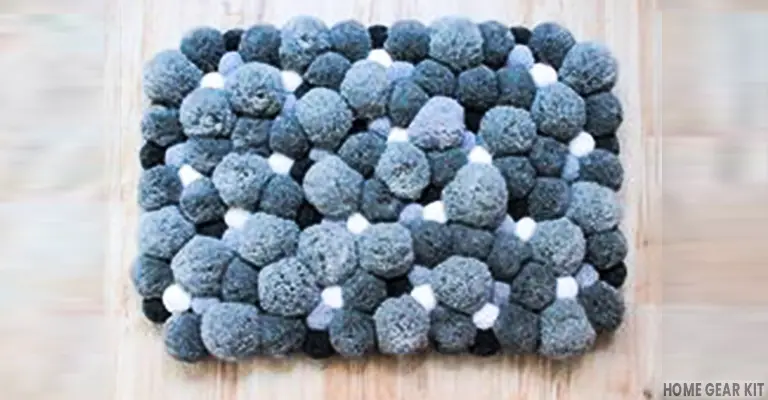 11. DIY Your Own Bathtub Tray
If you like to read a book or drink wine while passing time in your bathtub, you can make a wooden bathtub tray using the wooden plank.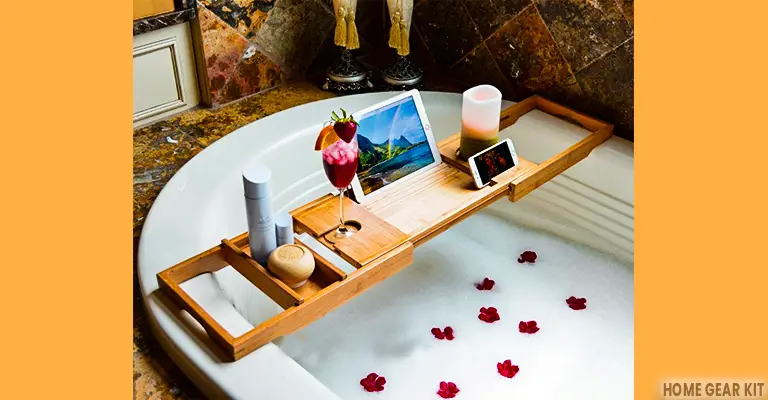 12. Countertop DIY Hack
If you like to have a new countertop in your bathroom but you have a shortage of budget you can use granite-look contact paper which is cheap and gives a completely new look to your bathroom.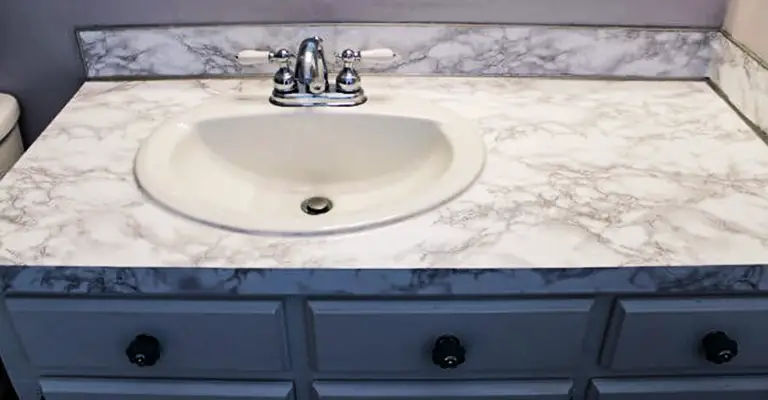 Conclusion
When anyone talks about cheap bathroom decoration ideas the first idea that comes in mind is cheap DIY bathroom decoration projects. Yes, they are able to cut your cost for bathroom decoration.
But, we like to think more deeply. And that is why we encourage you to choose the vital bathroom accessories like a toilet, bathtub, shower, etc. to be of high quality. If you choose these items of low quality they will increase your ultimate expense.
So, the hack is to choose high-quality vital bathroom accessories and apply cheap DIY projects for other decorating purposes.
The post Cheap Bathroom Decorating Ideas appeared first on Home Gear Kit.