Heres my list of Basic Essentials In The Kitchen. With this handy guide, setting up your cooking space couldnt be easier. Use this as a checklist for an existing kitchen or to figure out everything you need for your first kitchen.
BASIC ESSENTIALS IN THE KITCHEN
As of this writing, my boys are both in college, so I plan to use this Basic Essentials in the Kitchen list in a couple of years, when they finish college and move into their own places. Goodbye meal plans, hello cooking dinner every night of the week. Heres everything you will need to do just that! The items featured here also make great wedding gifts, housewarming gifts, and holiday gifts too!
KNIVES AND SUCH
I start with knives because a good, sharp knife is your best friend in the kitchen. If you eat real food, you chop loads of veggies. These are the only two knives youll need.
Chefs Knife
This chefs knife is the perfect weight and feels great in my hand. Ive had it for decades and its performance is unrivaled. A high quality knife gets the job done quickly and safely. Using a cheap, dull knife, is dangerous, leading to accidents. So investing in a good knife is top priority when it comes to equipping your kitchen and this one is a must-have.
Utility Knife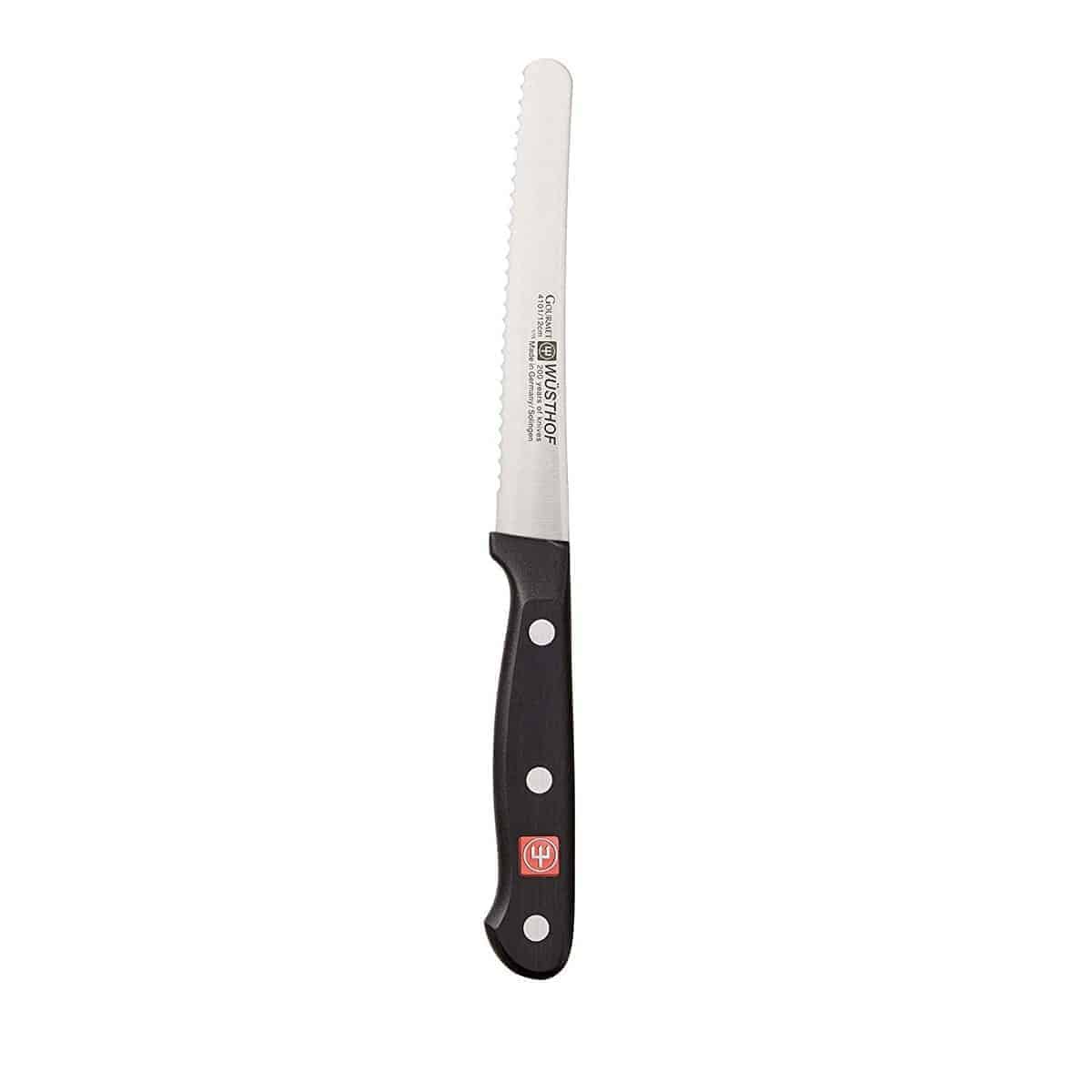 The only other knife you need is the 4.5-inch serrated utility knife!
With Multiple Sclerosis my hands dont work as well as they used to. My last TV appearance was in 2013, live on Fox News. My hands are part of the reason its been so long. I love this knife because it feels great in my hands, giving me more confidence, skill, and dexterity.
Cutting Board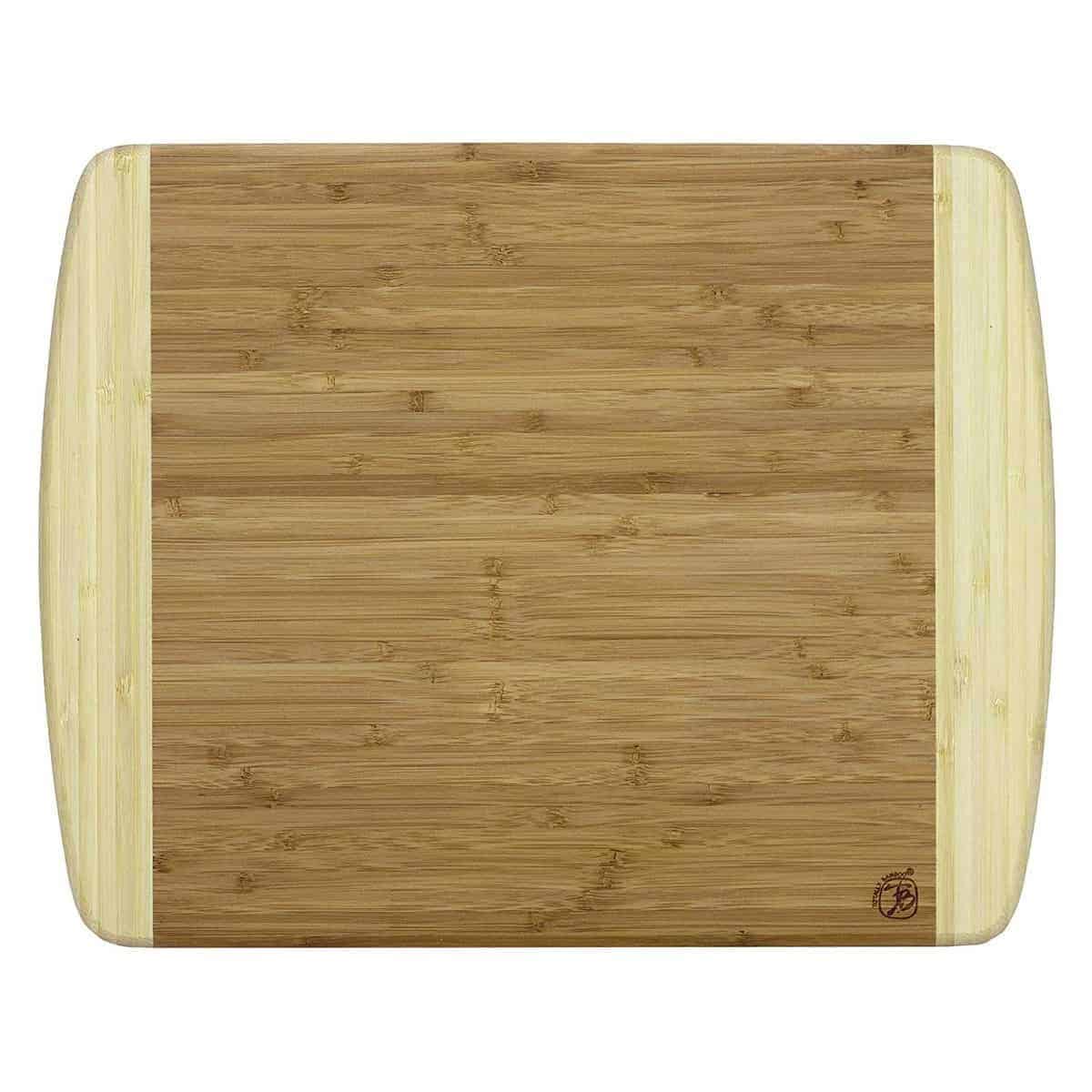 A good chopping board is the perfect partner for the above knives. Bamboo = great because its not plastic. I discuss the downside of plastic in my post called 10 Reasons Glass is Better than Plastic. Bamboo is not only durable and easy to clean, its a renewable resource since it grows like a weed. Enough said. Grab yourself this cutting board.
COOKWARE
The following are the basic kitchen essentials when it comes to cookware like pots and pans. Ive personally owned all of these items for decades and use them daily.
All-Clad 4 Quart Pot
The 4-quart pot is great for my soups, stew, and sauce recipes. The handles are nice and compact and dont get in the way of other items on the stove.
This pot is also perfect with a steamer basket insert for steaming vegetables like green beans, broccoli, or brussel sprouts, and All-Clad is amazing when it comes to construction, performance, and durability.
All-Clad 2 Quart Saucepan
Ive owned two of these 2-quart saucepanssince 1995, when we were married. Theyre in constant use, incredibly durable, and perfect for everything from Cranberry Sauce, to homemade Ginger Licorice Tea.
This is a 2 quart saucepan which is the equivalent of two one-quart mason jars, or eight cups of liquid.
All-Clad Quart Saucepan
Ive had this little All-Clad butter warmer forever and I love it.
Use the 1/2-quart saucepanto melt chocolate, heat coconut milk, and more. Its fantastic for making little sauces and reductions as well. Its really cute and has to be one of my favorite things in my kitchen.
Cast Iron Skillets
I honestly dont know what I would do without these cast iron skillets!
Theyre well priced for an incredible value and fantastic for making everything from Pancakesto Stir Fries. I have one of each:
BAKEWARE
One of the most important items in my kitchen is the baking sheet. If youre looking for more than the bare basics, youll need cupcake tins, mini-cupcake tins, pie pans, and loaf pans.
Baking Sheets
I love the smell that wafts through our home when cookies are in the oven. I love this 12.25 x 8.75 baking sheet band have three of them beecause theres always another batch to test for you! The smaller 16.75 x 12 baking sheet is perfect for setting up candy in the freezer.
I also use baking sheets to roast things like nuts and vegetables. These are a must have!
KITCHEN TOOLS
My favorite kitchen tools below will make your life easier and make cooking faster and safer!
Stainless Steel Spatula
Oh spatulas, how I love thee! You flip Pancakes, Latkes, and Keto Crepes. Without you I would not be able to perfect so many of the amazing recipes in my first book, The Gluten-Free Almond Flour Cookbook.
I love this good sturdy spatula because it feels heavy and solid in my hand which makes it so easy to use.
Wooden Spoon
A good wooden spoon is a must in my kitchen for making scrambled eggs, stirring up a pot of Cranberry Sauce, and making Keto Huevos Rancheros Skillet Casserole. This one is big enough to stir up a huge pot of homemade jam too, which makes it the perfect multi-tasker.
9 Tongs
These tongsare an essential tool in my kitchen. Whether pulling freshly steamed artichokes or broccoli out of my Instant Pot, or grabbing Latkes that were frying up for Hanukkah, tongs are a must-have if you like to cook.
You can also use them to cook steak on the stove top in one of the incredible cast-iron skillets above. Grab yourself some tongs and get cooking!
Silicone Spoonula
Oh beloved spoonula! You are a mutltipurpose tool when it come to scraping the batter from my food processor during my baking endeavors.
A spoonula is a baking spatula with rounded edges and another must-have.
Mixing Bowls
You can use mixing bowls for blending batters in baking recipes, but thats what a food processoris for in my kitchen. I use them for washing, prepping, and staging veggies in a variety of recipes. When the boys were toddlers I kept them on the bottom shelf of this kitchen utility islandand they were often used as toys while I prepped meals.
Mixing bowls are for far more than mixing!
Measuring Cups & Spoons
To get good results in the kitchen you need to follow my recipes.
To follow my recipes you need a good set of measuring cups and measuring spoons.
Ive had this set of measuring cups and spoons for a very long time. Its well priced and very durable so I highly recommend it!
Kettle
I use my spiffy kettleto boil water for Weightless Cranberry Tea which I drink as a urinary tract tonic. MS, may bring the rarely discussed, though common condition of chronic UTI. This tea is a little known cure containing an herbal antibiotic, plus cranberry, and soothing fennel. I use Throat Coat, my other favorite, when I have a tickle in my throat. Its also calming to the digestive system given the main ingredient of licorice.
Potholders
Although I adore my white kitchen (check out the photo of our cabinets below) I like a good splash of color here and there to liven things up. These pot holders protect my hands when handling hot kitchen equipment.
Ive had them for years and theyre the best pair Ive found.
FOOD STORAGE CONTAINERS
I avoid plastic in my kitchen whenever possible and have for decades, since I ran an environmental consulting company in the early 1990s. Here are some fabulous options for food storage containers for you!
Pyrex Food Storage Containers
These are the perfect food storage containers because they double as baking dishes. I love that they go oven to table to fridge. Whats better than that?
This four piece set will serve you well!
Glass Mason Jars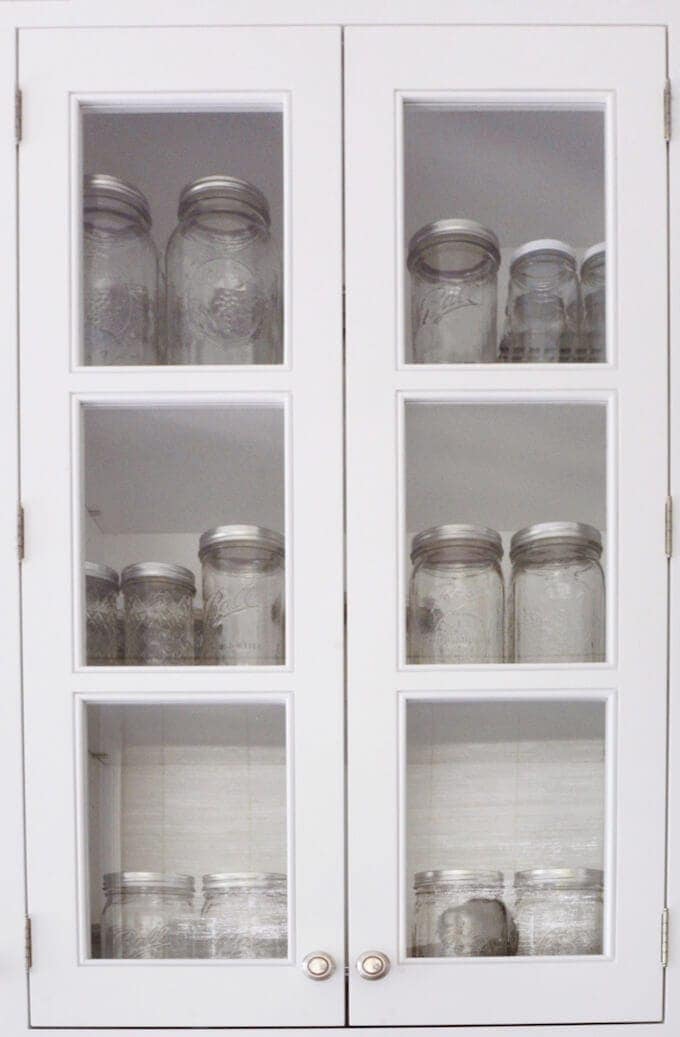 The possibilities for one-quart mason jars are endless. When not toting around my copper water bottle, Im drinking water or herbal teafrom a mason jar. Theyre perfect for food storage too. I have a cabinet for mason jars adjacent to the pantry. Grab yourself some 32 ounce jars, the smaller, 16 ounce jars are every bit as good!
When youre not using them for drinks or leftovers, theyre the perfect container for flowers freshly picked from your garden.
BASIC ESSENTIALS IN THE KITCHEN
These are the basic essentials that I have in my own kitchen. Ill be buying these basics in 2021 and 2022 for my boys when they graduate from college and I set up their kitchens. Ill be purchasing some other essentials for them too. Stay tuned for my round up of basic kitchen appliances!
Did I miss anything? Leave a comment and let me know what must-have kitchen item you cant live without!
The post Basic Essentials In The Kitchen appeared first on Elana's Pantry.