A few years ago, we posted a blog with five ways to save money on your kitchen renovation and it's grown to become one of our most popular posts. With so many people in the planning stages of home renovations, we thought it might be time to revisit some of these tips – and if you are specifically looking to keep your costs under $5k, we have added some great design tips to share from our team. Read on for IKD's cost efficient strategies, and ideas for how to keep your budget in check.
Make a Priority List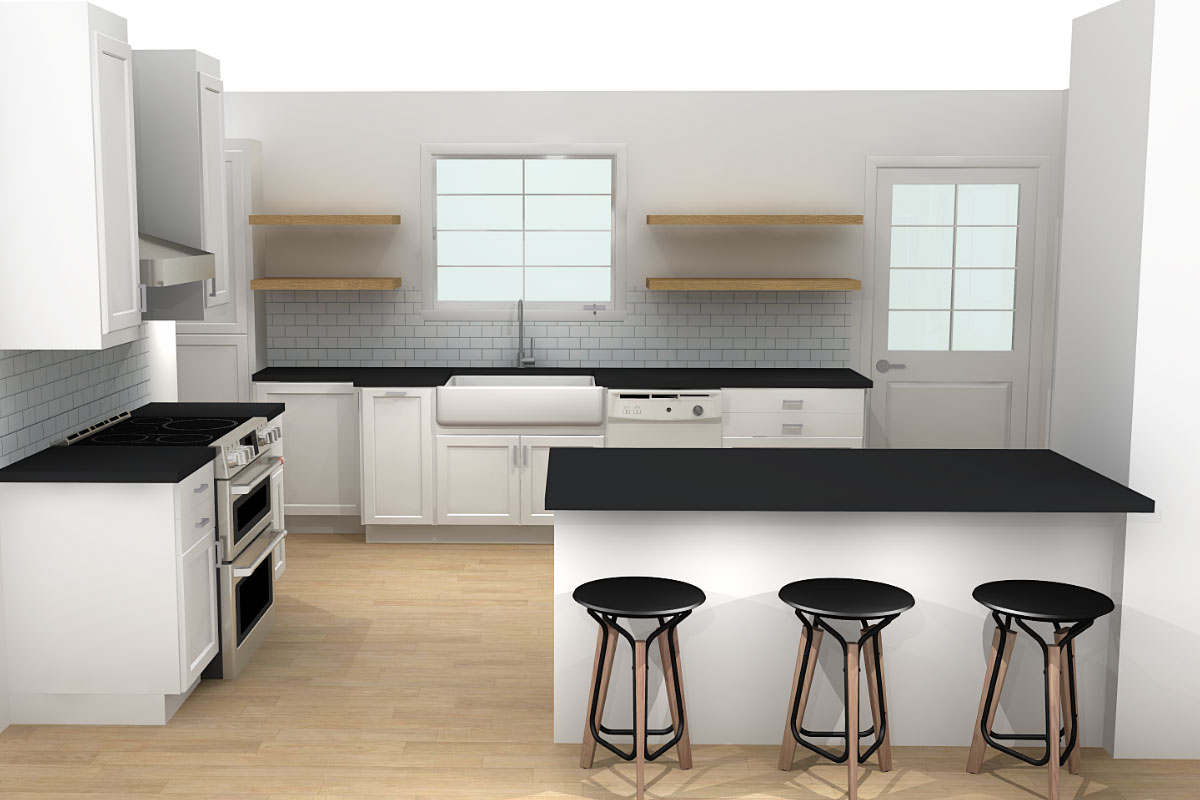 This goes without saying and should be the very first thing you do whether you have a budget of $5k or $50k for your renovation project. If you love entertaining and cooking for crowds, you need to ensure that your kitchen renovation design accounts for plenty of prep space and tool storage. If functionality is less of a concern but you want overall updates, there are easy switches you can make that won't cost the earth. Installing a beautiful backsplash and replacing cabinet doors can instantly update a dated kitchen without breaking the bank. The key here is to know what is absolutely non-negotiable, and then knowing where you can make concessions.
What you can't do with a budget of $5k: Realistically it's going to be hard to replace an entire suite of appliances if you are working with a smaller budget. You might want to consider replacing one major appliance like a refrigerator or a range but holding off on the rest. You will also want to consider using IKEA's cabinet doors rather than going with a more expensive custom option. You can always DIY with color and finishes, and swap out later if you decide you want to take your project further.
Shop Local For Countertops and Surfaces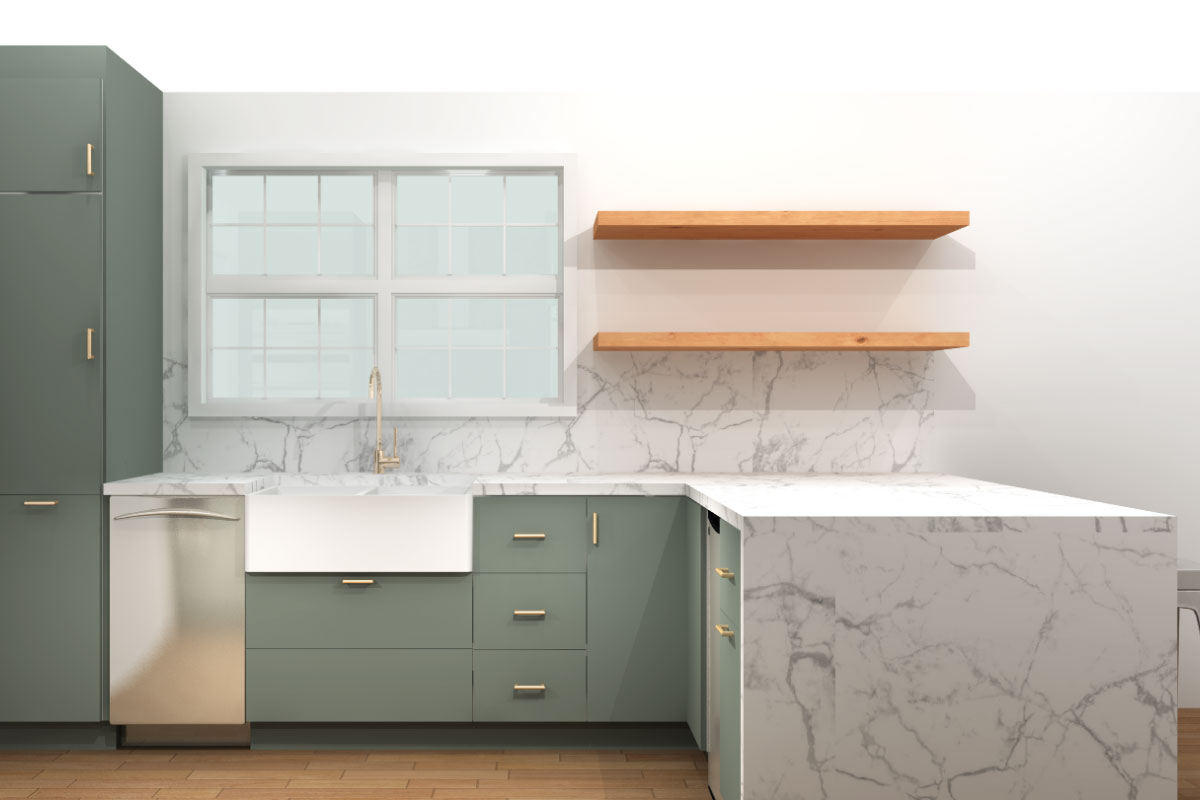 This was true when we first published this article and it couldn't be more true now. Between shipping issues, stock shortages and manufacturing back-ups, your best bet to get quality countertops and surfaces is to visit your local stone yard or even a salvage yard. You will be able to see exactly what is in stock and if you plan correctly, you can haul it yourself and save immensely on shipping. We even posted a YouTube video about how to do this which you can check out here.
What you can get with a total budget of $5k: If you don't need a huge slab for an island or large countertop area, lower-priced remnants can get you even more bang for your buck. You may just find a gorgeous piece of granite or marble that fits perfectly into your galley kitchen.
3. Keep Things Standard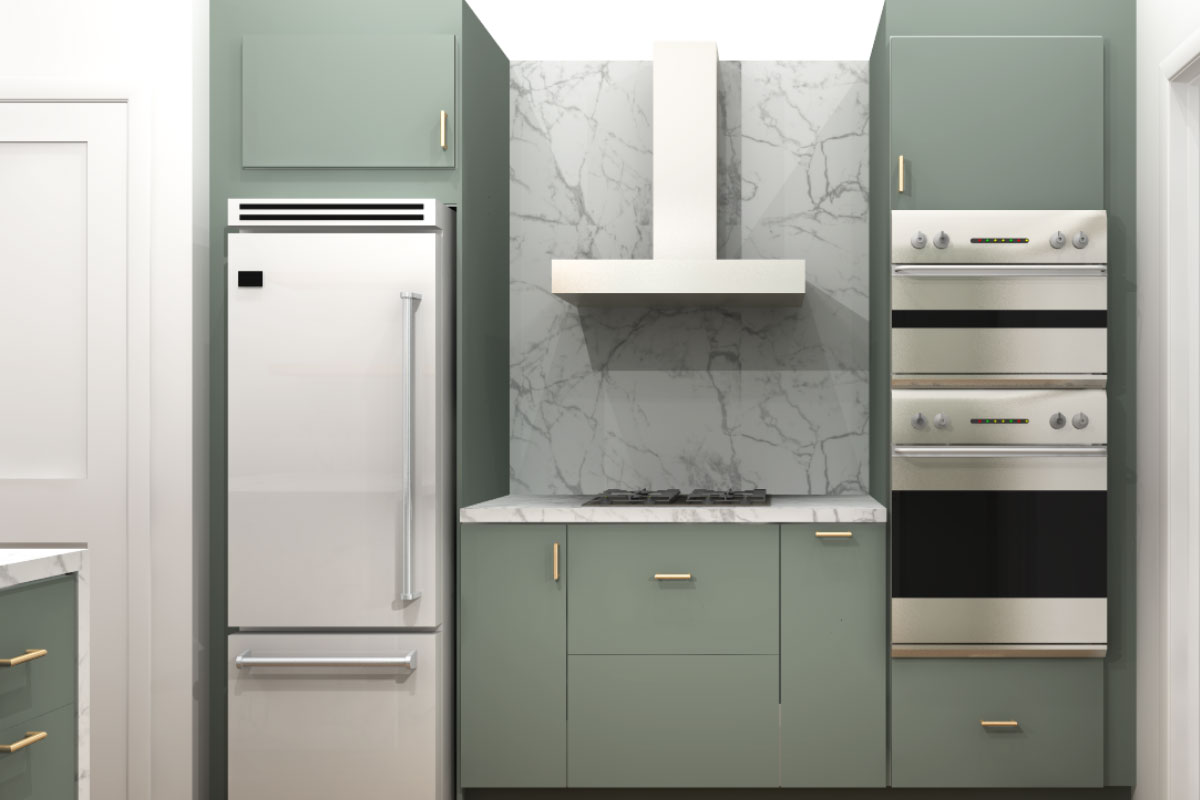 Our designer Florence shares that one effective way to keep costs down is to avoid major customizations that you can't DIY. She says: "Use standard cabinet sizes and accessories within the IKEA line including handles. These items combine with many IKEAS door styles without sacrificing price. I also try to tell my clients to work with us to base their designs on existing electrical, hydraulic and gas lines. If we have to adjust or modify the height or width of IKEA cabinets, this will increase the installation cost."
4. Okay So You Have a Budget of $5,000 for Your Kitchen Renovation. How Do You Get The Most Bang For Your Buck?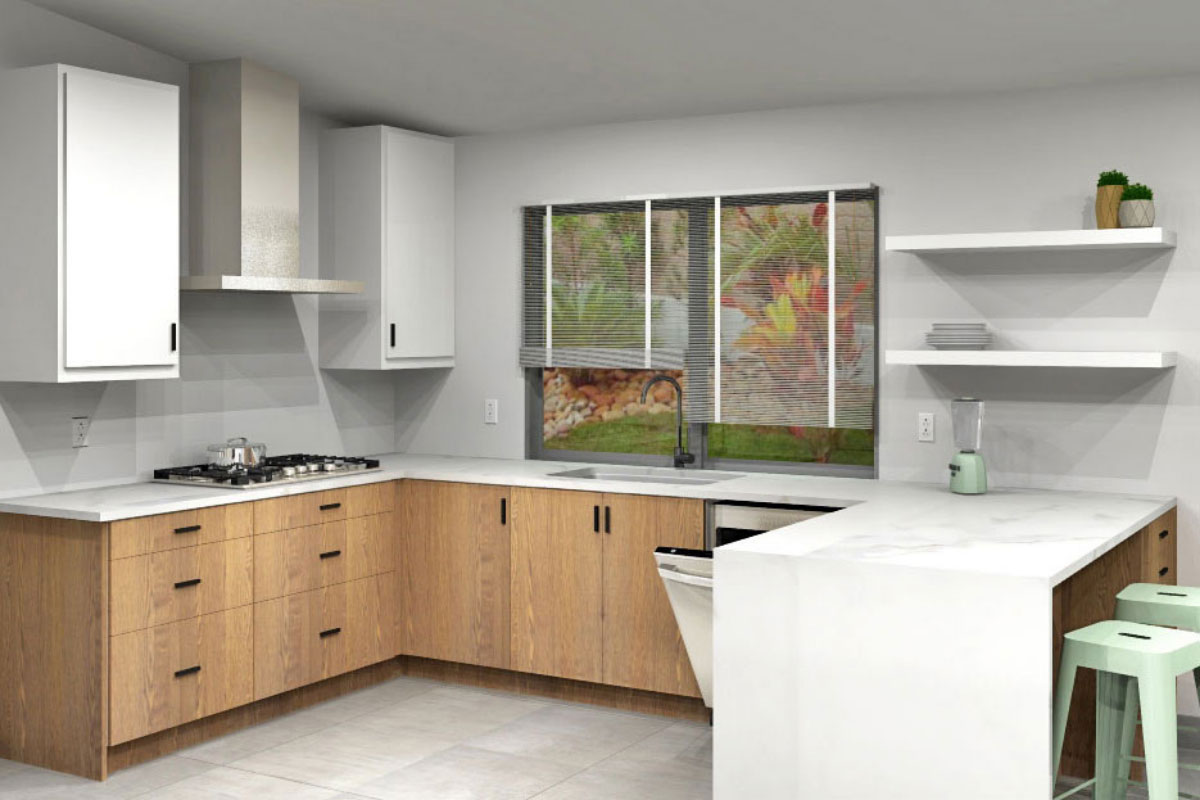 We asked Florence to weigh in on this question and she has some great advice: "With a budget of $5,000, the most important thing would be to replace the cabinets and fronts. Door and drawer fronts should be replaced with IKEA models. I would recommend a 2-tone kitchen, changing out the sink, and if you can find laminate or source material from a local stone yard, you can even replace countertops." A two-toned kitchen can also make a small kitchen feel bigger with more visual interest. It's a relatively inexpensive way to completely change the look and feel of your existing kitchen.
The bottom line: You aren't going to be able to check everything off of your wishlist with a budget of $5k – but you CAN make significant upgrades to dated cabinetry, scuffed up surfaces and perhaps even replace an appliance. The most important thing you can to do save money is to hire a professional kitchen designer like our team at IKD to help you avoid mistakes and maximize your budget so you can get the kitchen you want even no matter what your budget.
Get custom design plans for (almost) every room in your home, starting at $395. Click here to get started.