Did you know that you can take a COVID-19 test from the comfort of your home or hotel room?
Getting a COVID-19 test for travel has become easier and more common in recent months after the U.S. Centers for Disease Control and Prevention (CDC) said airlines could accept at-home tests that included remote supervision.
Airlines aren't the only ones accepting take-home tests now, either. Several cruise lines allow negative test results from fully vaccinated passengers that come from self-administered at-home tests overseen virtually by a telehealth professional.
As the holiday travel season approaches, you may want to shore up your testing strategy in case of delays in delivery or long wait times for supervised online testing.
Here's what you need to know about at-home COVID-19 testing for travel.
For more TPG news delivered each morning to your inbox, sign up for our daily newsletter.
Who sells at-home test kits for travel?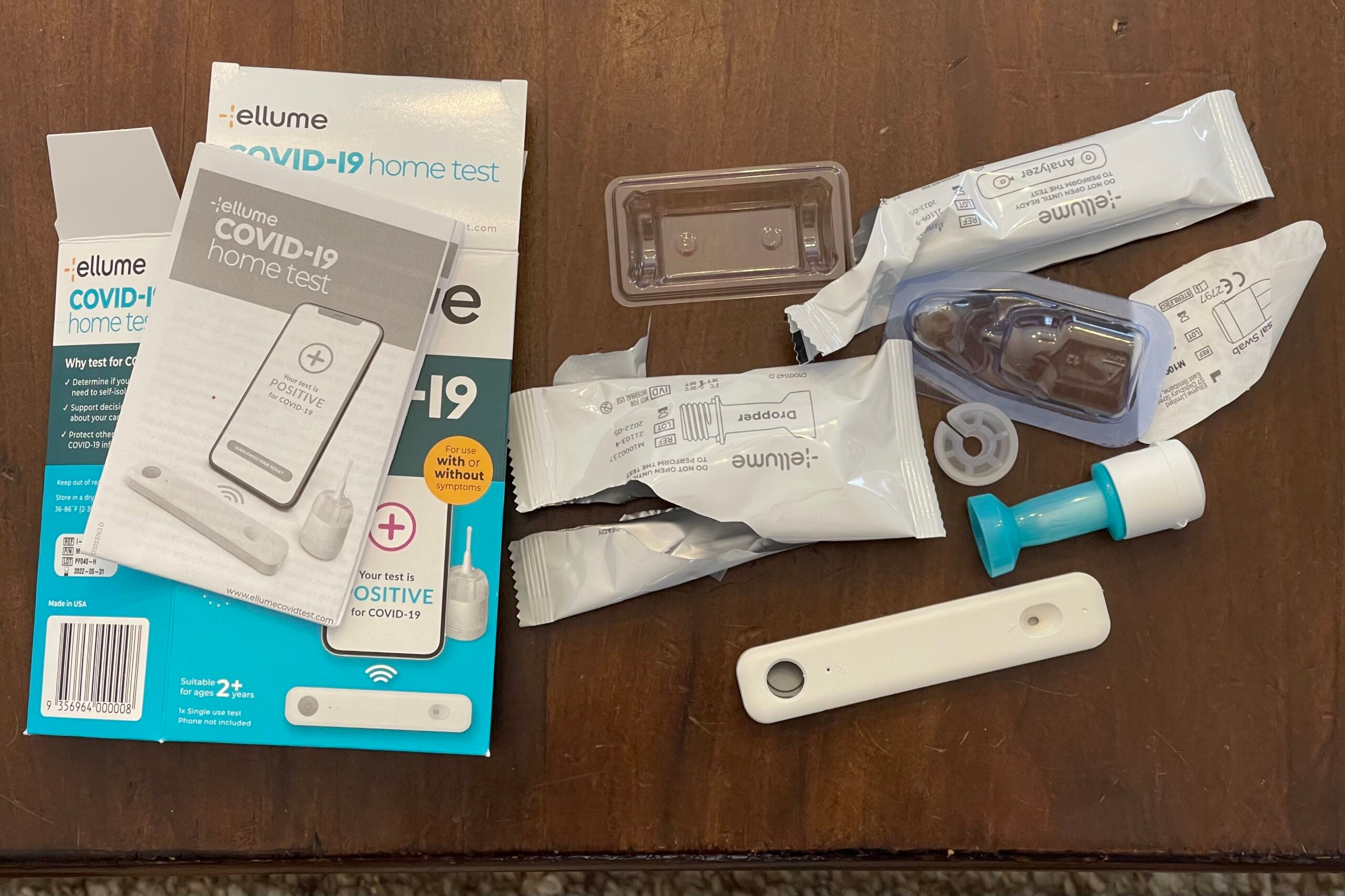 Several companies sell at-home or mail-in COVID-19 tests, but only proctored tests can be used to fly into the U.S. (more on that below). You can use other tests for travel or simply to keep them handy at home.
There are several options varying in price, turnaround time and availability. Here are a few at-home testing options:
The following tests are mail-in options and must be sent to a lab for processing:
Is there a testing kit shortage?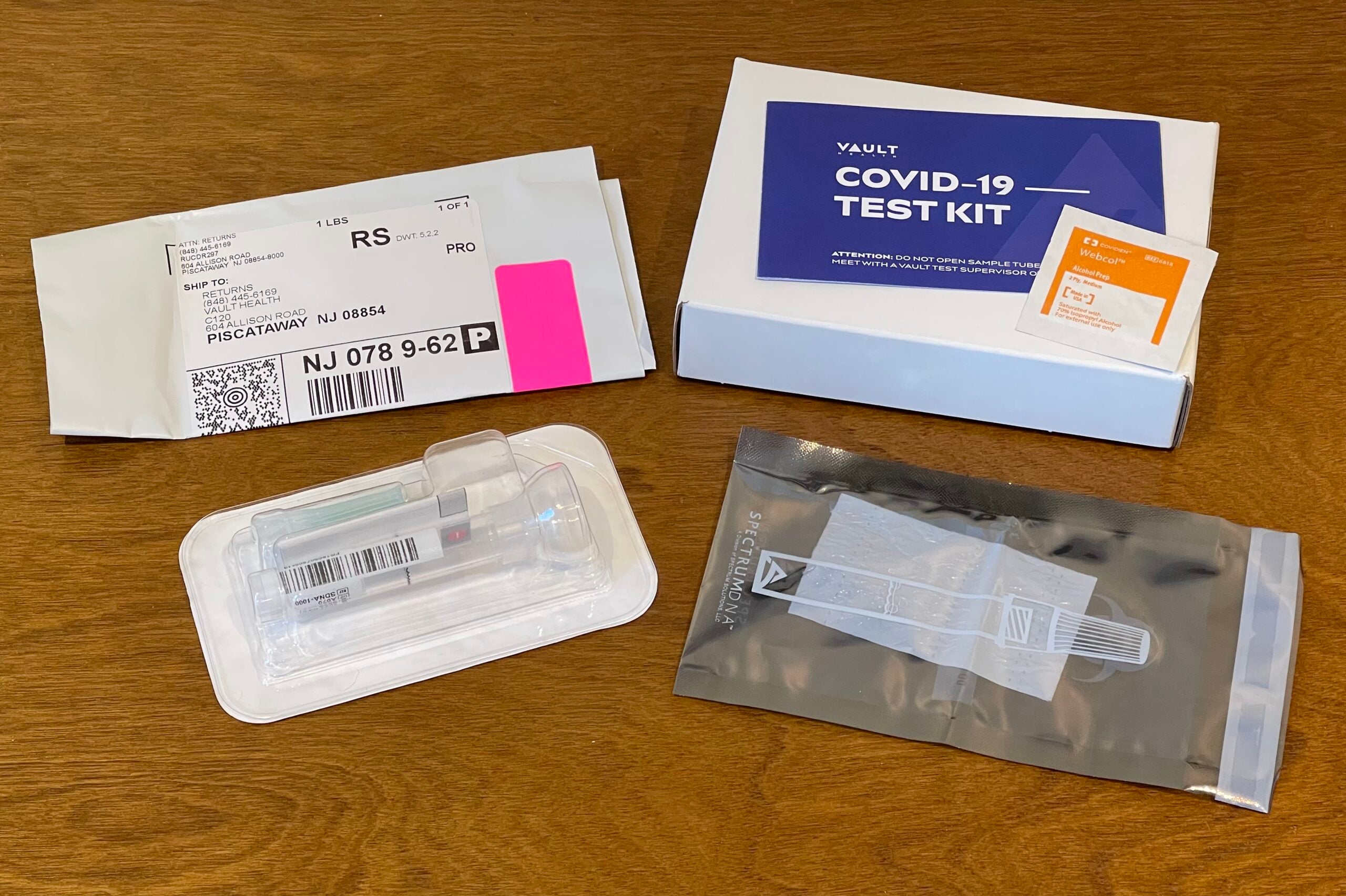 At-home tests have gained much popularity in recent months, and several travelers reported facing delivery delays and long wait times to be tested, likely due to a sharp rise in demand. This won't help you much if you're trying to get a COVID-19 test to fly to the U.S. or certain foreign destinations. Fortunately, it seems like some of the problems have been resolved.
Abbott's proctored tests, shipped through Optum, can be delivered in up to three business days and ships via expedited service within the U.S. eMed, another distributor, offers next business day delivery for orders processed and approved by 6 p.m. ET Monday through Friday. Some mail-in options, like LetsGetChecked, recommend travelers order their test more than five working days before departure.
"If your flight is due to depart within five days, we recommend that you ask your airline about other testing options," the site says.
As we get closer to the fall and winter holiday season, it's not inconceivable that we could see some of the same supply chain issues as we did in the summer. If you're concerned that you won't get your test in time or that there may be shortages, you may want to think about ordering now — just make sure you don't order it too soon (more on that below).
Do at-home test kits expire?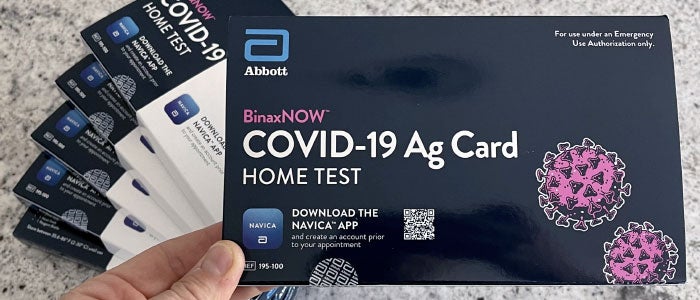 This may not be common knowledge, but take-home COVID-19 tests do have an expiration date. For instance, Abbott says its tests have an expiration date on every product box and shouldn't be used after that date.
The weather is another thing to keep in mind, as the tests have to be kept at room temperature. This may seem easy to do, but one TPG Lounge member found out the hard way that it's challenging to keep things cool while vacationing on a boat.
"We couldn't bring the Binax Now tests with us because they need to be kept at or below room temperature, and we were staying on a boat for a week in Croatia," wrote Lounge member Blake Amanda DiCioccio.
Note that in May 2021, the expiration date of some lots of BinaxNOW test kits were extended from their original six months to 12 months. To find out if you have a test kit with an extended expiration date, you can contact Abbot at 1-(800) 257-9525. This extension was approved by the FDA U.S. Food & Drug Administration (warning: link to PDF).
How much time do I need to set aside for the test?
Several TPG staffers and TPG Lounge members reported that the actual testing process only took a few minutes, and results were available almost instantly. This is helpful if you're brushing up against a tight travel timeline.
However, as we saw earlier this summer, some travelers had to wait for hours to see a virtual specialist. If you're planning to take an at-home proctored test around the holidays, you may want to set aside a couple of hours for the test — or choose another option.
Many destinations require COVID-19 tests to be taken within a specific timeframe. The U.S., for instance, requires all travelers flying to the U.S. — vaccinated or not — to show proof of a negative COVID-19 taken no later than three days before departure.
And now, packing a take-home test for travel has become as common as packing an extra pair of shoes or sunscreen. Several TPG Lounge members say they've bought several tests for their trips, and testing didn't interrupt their travel plans.
"I took the test with me to Croatia last month," said TPG Lounge member Nan Case-Kramer. "I needed it to be negative for getting back into the USA. It was easy, and I only had to wait for 8 minutes."
What type of test do you need to re-enter the US?
Not all take-home COVID-19 tests are approved for travel purposes. That take-home test you picked up from the drugstore when you woke up with a sore throat? It can't be used to fly back into the U.S. from abroad.
The CDC says travelers can use self-tests to fly back to the U.S. if the test is a nucleic acid amplification test or antigen test with Emergency Use Authorization (EUA). Notably, the test must also include a telehealth service affiliated with the manufacturer of the test that provides real-time supervision remotely through an audio and video connection.
For instance, Abbott sells two versions of its BinaxNOW COVID-19 Home Test, one of which is CDC-approved for travel to the U.S. The test that's approved for travel is the one sold online. Abbott sells the tests through several websites, including eMed, which starts at $150 for six tests, or Optum, which starts at $50 for one test.
Abbott also sells rapid tests at chains like Walgreens, but it's important to note that these non-proctored tests can't be used for travel. You'll want to make sure you aren't using this test for flights or cruises, but it can be an excellent tool to keep in your medicine cabinet if you need to take a COVID-19 test for some other reason.
Confusingly, though, both tests look similar, you'll know if your test isn't approved for travel if you picked it up in the checkout line of your nearest drugstore. Approved tests for travel are sold online only.
Featured photo by Zach Honig/The Points Guy.